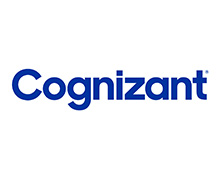 PIET has a full-fledged integrated placement cell, which invites the leading brands of the corporate world to campus every year. Our campus placement process is designed to meet the needs of recruiters alongside providing students with the best opportunities to jump-start their career and make us one of the colleges with the best placements in Haryana, simultaneously, enjoying our location near to capital , we are known for the best placements in Delhi NCR.
Despite the uncertain global macroeconomic scenario, PIET continue to remain one of the most preferred destinations for campus hiring by top brand recruiters across diverse sectors. Though the job market this year is not as buoyant as the last year, yet PIET have been able to attract major corporate houses.
The leading companies from all sectors are invited by the Placement Department on the campus, where the eligible students are facilitated to go through the entire selection process. The entire process is governed by the student's ability and performance, as well as the requirements and norms of the Industry.
A quick responding placement team, best infrastructure facilities, with spacious auditoriums for placement presentations, multiple conference rooms for group discussions & excellent test & computer lab facilities is the backbone. In addition to the large talent pool of students to choose from our college we also ensures speedy & successful talent- hunt experience to the recruiting company from complete north India.
Central Placement Cell (CPC) looks after employment avenues in the emerging Industry at national & international levels. Students from other Vocational Institutes and Arts Colleges also try their luck and get selected through joint campus drive. Reputed companies like Amazon, TCS, Wipro, Capgemini, Cognizant, Syntel, Accenture, IBM, HCL, Sasken, CSC,  etc., have conducted campus interviews and recruited students through the Consortium.
Placement Highlights
More than 120 corporate houses have recruited Students from PIET
Students working with companies like Facebook, Amazon
Adjudged as Preferred Placement Partner by Corporate Houses for 2019
Adjudged as Preferred Placement Partner by Corporate Houses for 2018
Awarded for Best Placements in the Region for 2015
Awarded for Best Placements in the Region for 2014
Awarded for Best Placements in the Region for 2013
Student worked on NASA projects with Southwest Research Institute, USA
All the three wings of Indian Defence Services recruited students from PIET campus
Highest package goes as high as INR.54 Lac p.a